1.Product Introduction :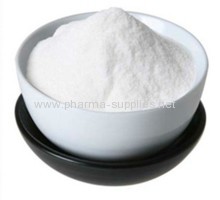 Alprostadil
Alprostadil Injection, USP for intravascular infusion contains 500 micrograms Alprostadil, more commonly known as prostaglandin E1, in 1 mL dehydrated alcohol.
The chemical name for Alprostadil is (1R,2R,3R)-3-Hydroxy-2-[(E)-(3S)-3-hydroxy-1-octenyl]-5-oxocyclopentane heptanoic acid, and the molecular weight is 354.49.
Alprostadil is a white to off-white crystalline powder with a melting point between 110° and 116° C. Its solubility at 35° C is 8000 micrograms per 100 mL double distilled water. The structural formula is represented below: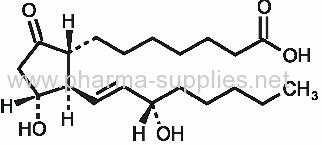 Molecular Formula - C20H34O5
2. Main Function
Alprostadil injection is indicated for palliative, not definitive, therapy to temporarily maintain the patency of the ductus arteriosus until corrective or palliative surgery can be performed in neonates who have congenital heart defects and who depend upon the patent ductus for survival. Such congenital heart defects include pulmonary atresia, pulmonary stenosis, tricuspid atresia, tetralogy of Fallot, interruption of the aortic arch, coarctation of the aorta, or transposition of the great vessels with or without other defects.
In infants with restricted pulmonary blood flow, the increase in blood oxygenation is inversely proportional to pretreatment pO2 values; that is, patients with low pO2 values respond best, and patients with pO2 values of 40 torr or more usually have little response.
Alprostadil injection should be administered only by trained personnel in facilities that provide pediatric intensive care.
3.Specification
Item

Requirements

Test Results

Description

A white or almost white crystalline powder ,easily soluble in ethanol,

slightly soluble in water

Complies

Identification

Complies

Complies

Related substances

≤5.0%

2.6%

Optical rotation

-60º~-70 º

-60 º

Melting point

113℃~118℃

116.3℃

Loss on drying

≤1.00%

0.74%

Assay (HPLC)

95.0%~105.0%

99.6%

Conclusion

Meets the Requirements
4. Product Packaging

0.5kgs/Al-foil bag
1.0kgs/Al-foil bag
2.0kgs/Al-foil bag
5.0 kgs/Al-foil bag
25.0 kgs/drum or upon customers' request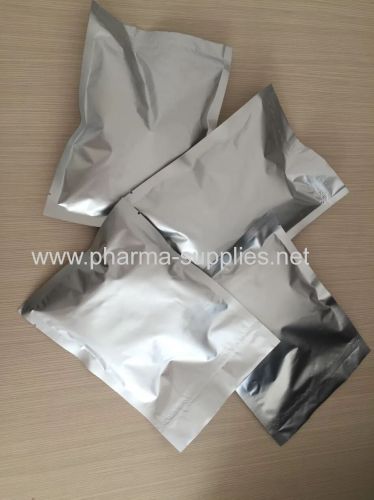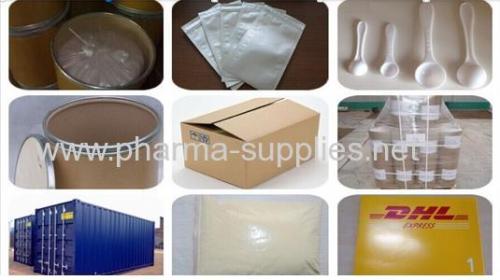 5.our factory Equipment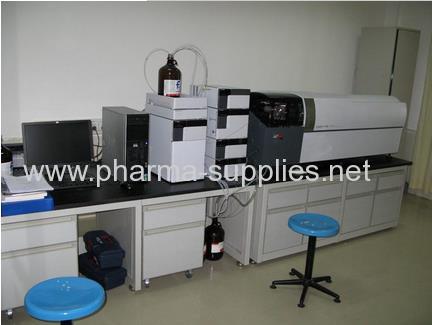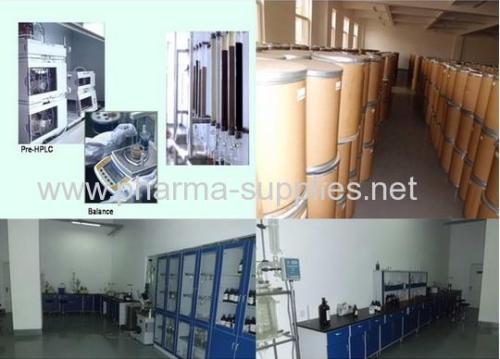 6. The Product flow chart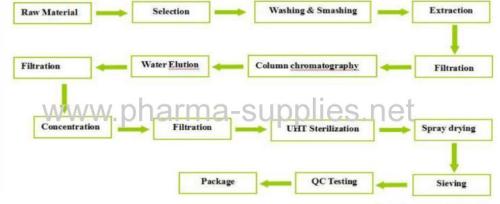 7. Why choose us?
1. Quality
Our products meet MSDS safe standard and we have ISO and other certificate so yan can get high quality products from our company.
2. Price
We are the company which is the joint of trade and industry so we cao provide the competitive price and high quality product.
3. Packing
We can do according to the customers' request.
4. Transport
The products can be transported by Courier, by air or by sea
5. Service
We offer specialized logistic service including export declaration,customs clearance and every detail during shipment,this makes us able to offer you one-stop service from the order to the products transported to your hand.
8. Our main market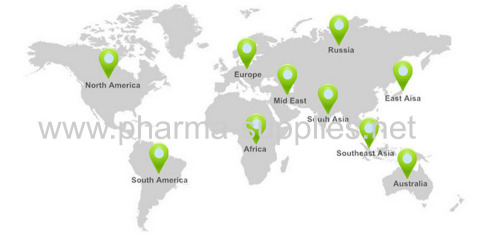 9. Our shipping ways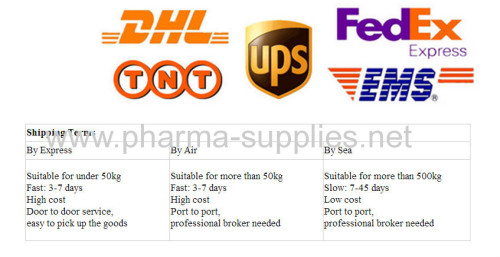 10. We are look forward to working with you!